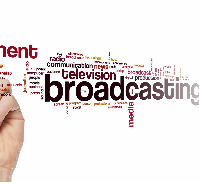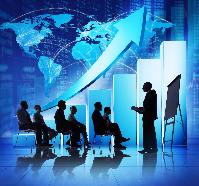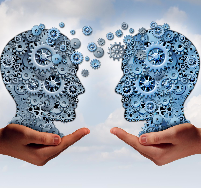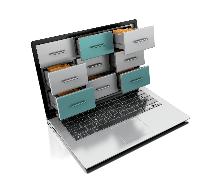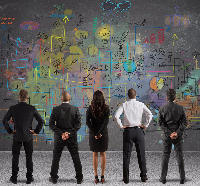 We provide full-service event management for technical and non-technical conferences, workshops, seminars, symposiums, peer reviews, and more. Our team brings over 20 years of experience planning 59 small business conferences for the White House Conference on Small Business, 12 listening sessions for the Office of The Secretary at the US Department of Agriculture, multiple peer review sessions for the Firefighters of the US Forest Service, a Presidential Inaugural event, multiple golf tournaments, Congressional Hearings, and other small corporate events. Let us help you plan your next event.
Media Productions |

Photography

| Videography
Let us help you create professional media content for radio, television, and video productions. Forms of media include advertisements, commercials, promotions, books, visual arts, ezines, music, photography, and other online content. We will provide the creative forces, research specialists, and technical professionals to create content for podcasts, live radio show, digital photography, websites, graphic design, promotional video, corporate training videos, and more. We will work with you to create attention-getting results that satisfy your goals to reach your desired target market

.
A group facilitator can help you plan, lead and energize your next meeting, retreat or conference. Our facilitators know how to effectively manage group discussions, encourage wide-spread participation, take your event to a successful conclusion and have fun during the process. Our facilitators have worked from as high as the level of the Office of the Secretary in the Federal sector to the small business owner with a few employees. No meeting is too big or small for our facilitators. No subject is too technical.
Strategic planning is an ongoing process of evaluation, reflection, and improvement that can help your company better define the "why" of why you chose to go into business. If done correctly, a strategic plan will provide the road map to lead your company from where it is now to where you would like for it to be at some future date. We make planning fun with the use of mind-mapping and other interactive process tools. So, let us help you chart your course to defining who you are and helpt take you where you want to be.
Many companies are losing intellectual capital as their most seasoned employees walk out the door due to retirement, maternity leave, promotion, family leave, employment with a competitor, or other kind of departure. Actually, your intellectual capital walks out of the office every day and you assume they will be back tomorrow. Are you ready in case they do not? Now, more than ever, companies must be proactive and implement a plan to keep the knowledge from walking out the door with the talent. So don't wait to figure it out when the time comes. We are available to help you, starting now, to ensure your intellectual capital remains in house and is available for future users.
Records

Management & Storage Solutions
The records & document management process should always start with a needs assessment and analysis to identify customer requirements and make recommendations on how to provide a total office solution. Every customer thinks differently when it comes to file organization, management, and retrieval so we customize based on how the customer thinks about each document category. In addition to the needs assessment process we offer file organization and maintenance services that provides you control of your information and placing them in a simplified filing system to improve your existing work environment. Services include gathering documents and data to be scanned and indexing them into a digitized format; updating existing file systems, maintenance of existing documents, document conversion & scanning services of the original document's text and graphic image into digital data, and document shredding of classified and unclassified materials, and more. Everything is designed to allow customers to capture, file, and retrieve data in seconds, thus allowing the customer to find documents anytime and does not require software installation. Document storage solutions are designed to deliver and maintain on/off line storage solutions for customers who need to present, share, archive, and distribute information.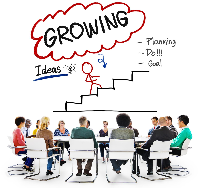 Training and development is paramount to improve the performance of individuals and groups. More companies are embracing continuous learning as a means of promoting employee growth and acquiring a highly skilled work force. In fact, the quality of employees and the continual improvement of their skills and productivity through training are now widely recognized as vital factors in ensuring the long-term success and profitability of small businesses. If you are not developing your employees, they will not grow and your firm will suffer as a result. So let us assess the needs of your employees and customers, your strengths and weaknesses, and identify where training is needed by the organization as a whole or at the individual level.